Fruit jellies
Classics assortment
Our Classics are the source of inspiration for all our fruit jellies. This is where you will find our Classics Fruits: you will immediately recognise the fruit flavour by their shape. From mini fruits to large fruits, you can decide for yourself which ones you would like to include in your range. The traditional blocks, squares, lingots and pastilles are also part of this range. Discover all the shapes and flavours of our Classics Shapes. Here's a tip: do you want really intense fruit colours and flavours? If so, opt for our recipe with 70% fruit.
---
Fruits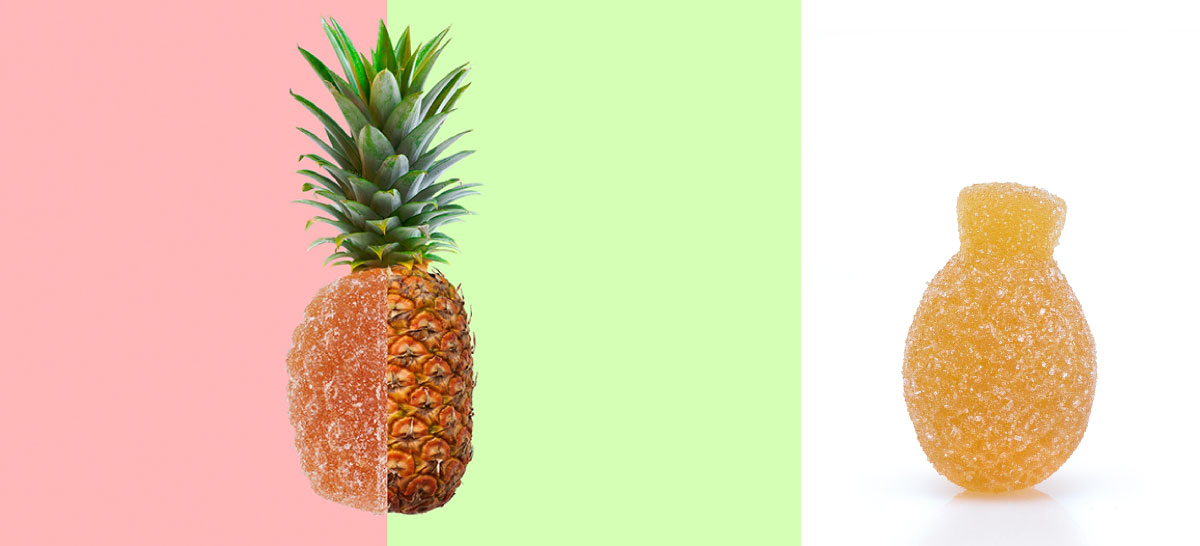 Our Fruits assortment consists of fruit jellies shaped like the type of fruit they are made of. Choose from mini, small, half and large fruits. The flavours you find in this collection include raspberry, pear, strawberry and apricot.
---
Shapes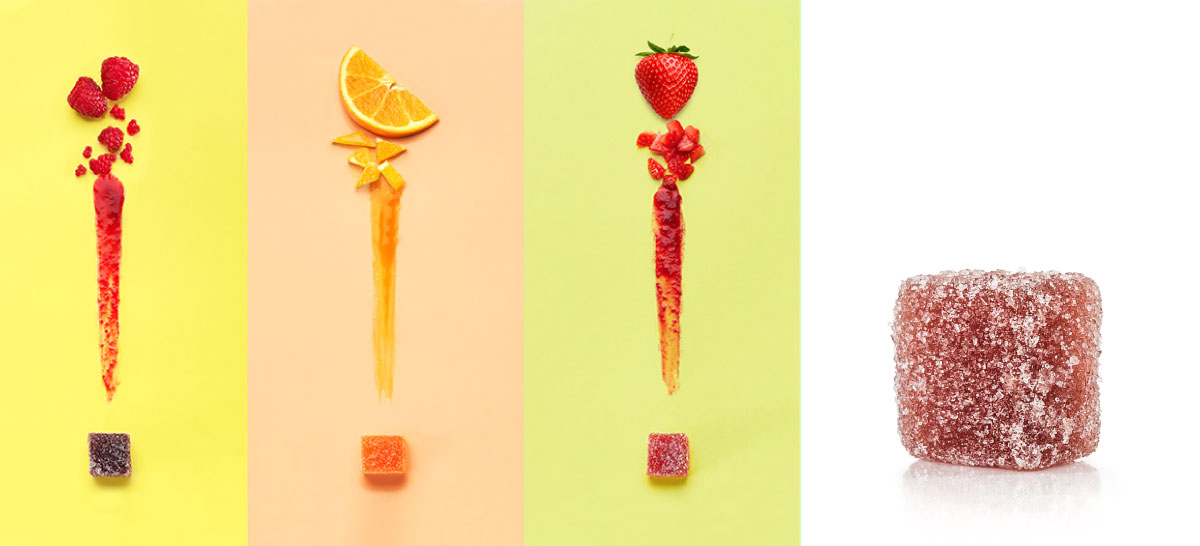 Find fruit jellies in all different shapes in the Shapes assortment. They range from blocks and squares that are still hand-cut to pastilles and lingots. You will also find flavours such as raspberry, pear, strawberry and apricot in this collection.
---
Packaging
We would be happy to work for you under a private label arrangement. That means that we supply our products in bulk boxes or handy consumer packs. Do you want to become a distributor for our brand? In that case, you can purchase our Confidas consumer packs. Have you got your own packaging that you would like us to fill? That is also possible.
---