Fruit jellies
Creations assortment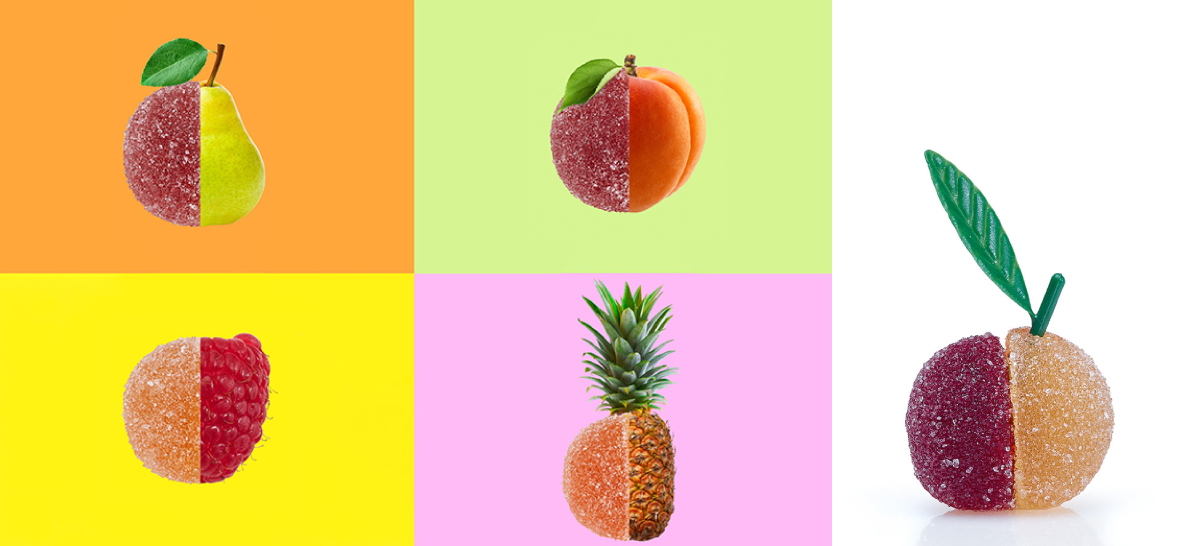 Are you a passionate fan of fruit jellies? Or do you always want to try out the very latest thing? If so, our Creations assortment is just what you are looking for. Allow yourself to be tempted by exciting fruit combinations in our double flavour collection. Try mango and pineapple or pear and raspberry. Scroll down to discover them all. You will find the perfect balance between deliciously brittle chocolate and the sweet, intense flavour of fruit. All our Creations have a fruit content of 70%. In short: pleasure with a capital P.
---
Packaging
Would you like to include our Creations in your range? We would be happy to supply them in our bulk packs. Would you prefer a finished product, ready for retail or onward sale? We have developed several unique boxes to offer our exquisite delicacies to the consumer in an original and stylish form. These are available under both the Confidas brand and your own brand.
---
More information
Would you like more information about how you can become a distributor of this fruity delicacy? Would you like to include our fruit jellies in your range? Fill in your details here. We will contact you as soon as possible. Do you have any other questions? Don't hesitate to contactus. We will be happy to help.