Ingredients
The history of fruit jellies (pâtes de fruits) dates back to the 10th century. To be able to store fruit in winter, it was preserved in this unusual way. We have remained faithful to the original recipes by guaranteeing a minimum fruit content of 50%. The result is a moment of intense pleasure in a fruit jelly. What is more, our fruit jellies are suitable for vegetarians and vegans, and do not contain any preservatives, artificial flavourings or colourings.
---
Recipes
Our fruit jellies are available in three different recipes: Pure, Delicate and Intense. Each is the result of our many years of experience. The fruit percentage determines the intensity of the taste and colour of each recipe.
We use more than 50% fruit in our 'Pure' recipe. Our 'Delicate' recipe contains a minimum of 60% fruit and our 'Intense' recipe has a fruit content of 70%. The result is an exquisite delicacy with an intense, fruity taste.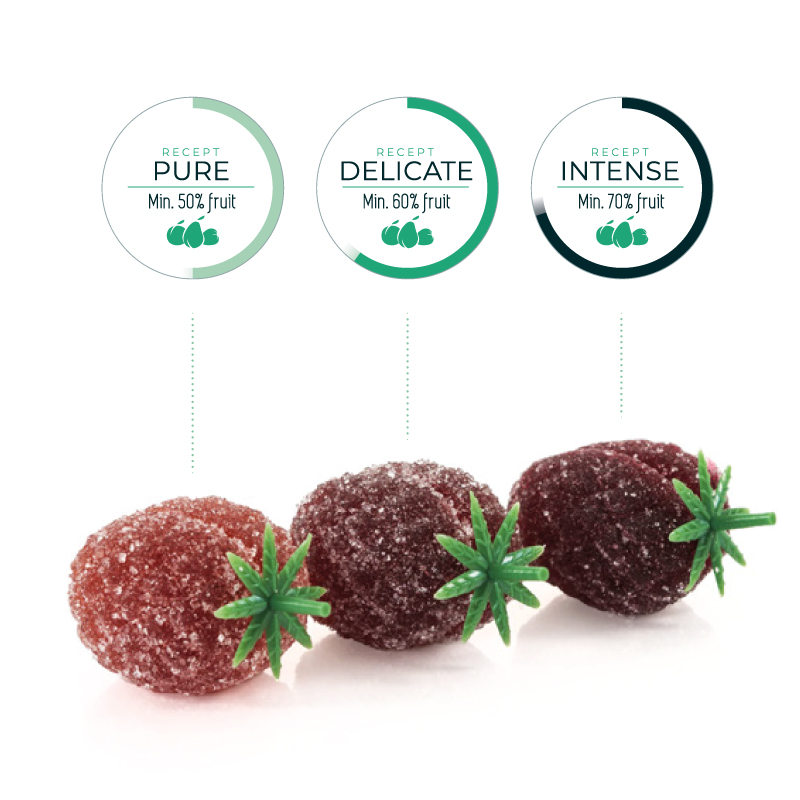 ---